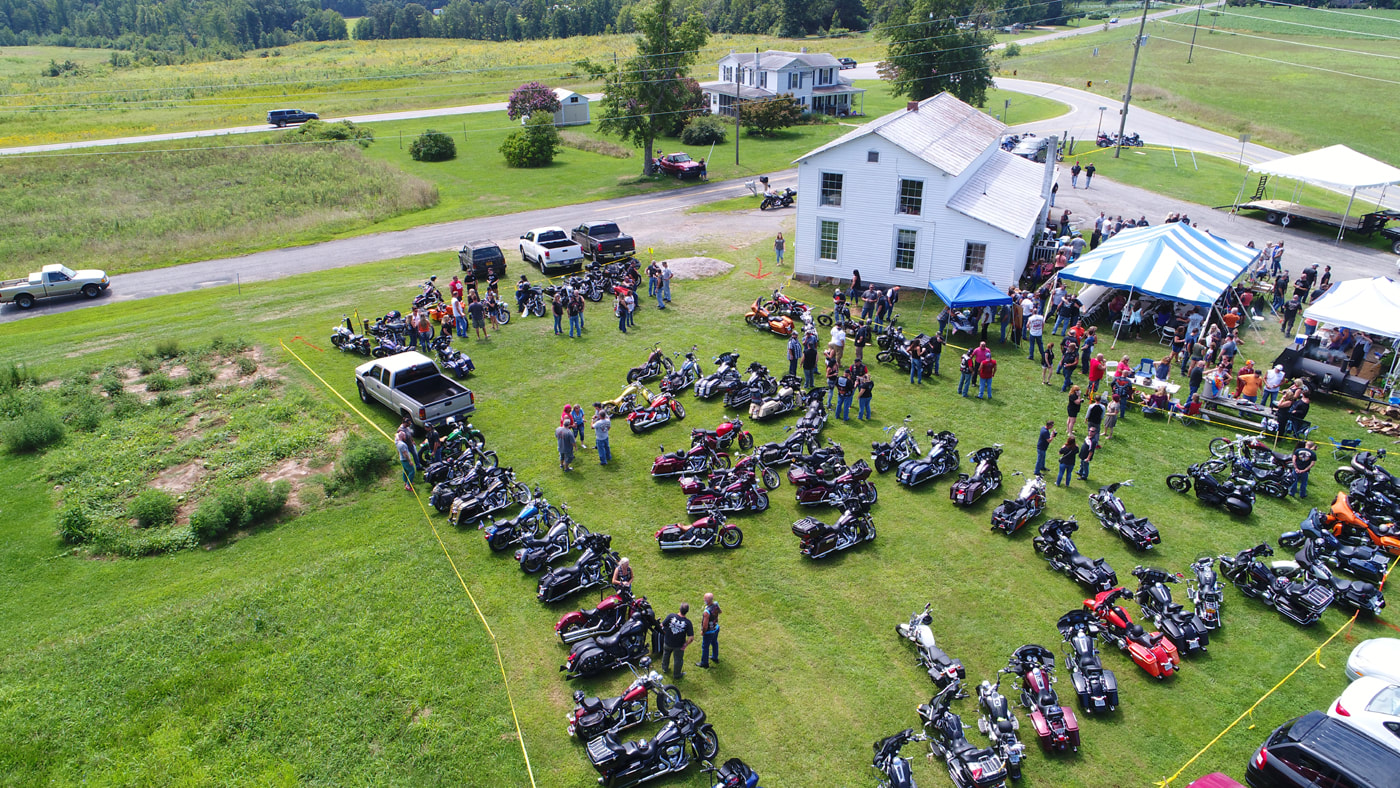 ​ Jimmy Waddell made it very clear to his soulmate Katrina that he didn't want a typical funeral... he wanted a big party. So when Jimmy died in July from a motorcycle accident, Katrina found herself surrounded with lots of compassion and support from their extended family of riders and friends and even friends of friends from the area.
​ Waddell's Bash was held at One Life Cycles on Fenton Road owned by Bucky and Robin Wheeler. The party was just that - a big Bash which started with a statement of support as Jimmy and Katrina's extended family along with the Tuckahoe riders arrived as a continuous unbroken flow of support for a their fellow fallen rider.
​ Katrina admits that sometimes the public sees bikers as a rough burly crowd but after spending the last 10 years riding herself, she is proud to say that many riders are middle aged, family oriented professionals, business owners or ex-military. One thing they almost all have in common besides their love of riding is a kind giving heart. Most riders are known for supporting many charities and community events. Although Waddell's Bash was not a charity event , Katrina found herself overwhelmed by the support she received from not only her motorcycle riding family but the entire area of Lake Anna, Spotsylvania and Louisa.
​ ​It​'s no secret that Lake Anna is becoming a popular destination for riders, as I have personally seen an increase of groups riding together. They too are attracted to the rural scenery and, of course, our beautiful lake. After covering Waddell's Bash and meeting so many supportive and kind bikers, I think differently now when I see a biker riding past.