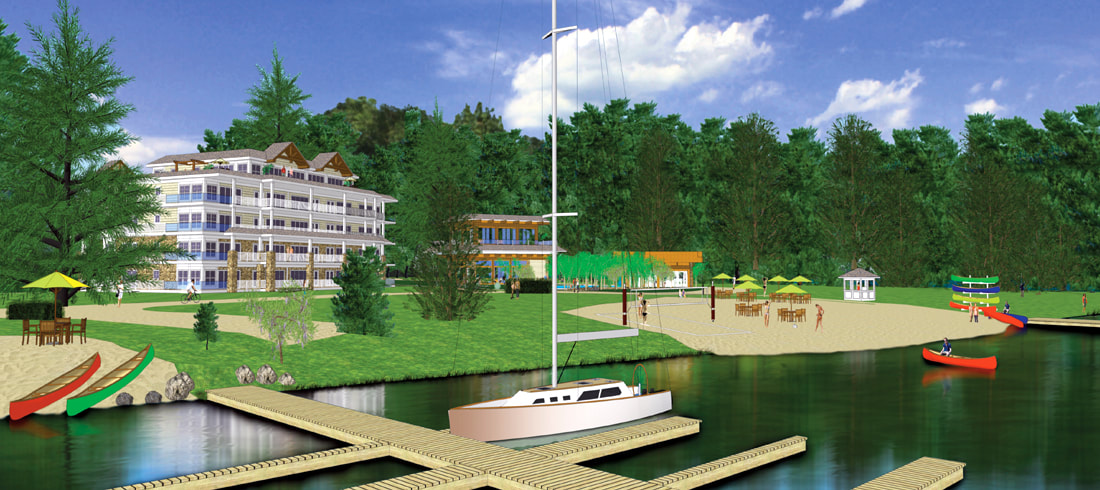 ​ After five long years, The Lake Anna Resort finally has an approved master site plan from Louisa County.
​ The project, located on the Louisa side of the Route 208 Bridge has a drainfield permit, VDOT approval, and all other approvals from the necessary state agencies. The project is currently zoned C-2 (General Commercial) and is in the area identified as the Lake Anna Growth Area in Louisa County's Comprehensive Plan.
​ It has been a long road for the developers, but their diligence has finally paid off with the approved site plan and the installation of a temporary construction entrance on site.
The team has everything in place now to raise capital and secure financing for the multi-faceted resort development.
​ "Once built, we will finally have a place to go, a place to stay for families and a destination for tourists. Having planned activities and a safe, social environment directly on the waterfront is what Lake Anna has needed since its inception," developer Ed Blount stated.
​ ​The developers are enthusiastic to be moving forward and with the site plan finally approved, there is a renewed interest in investors and commercial entities that want to be involved in this exciting project.